EASTVILLE COMEDY CLUB BROOKLYN NEW YORK, NY #Brooklyn #UpperWestSide #NYC #Comedy #Discount #tickets
EASTVILLE COMEDY CLUB BROOKLYN NEW YORK – QUICK LINKS
Scroll down for upcoming line-ups

EASTVILLE COMEDY CLUB, Brooklyn
487 Atlantic Ave Brooklyn, NY 11217
NO DRINK MINIMUM currently at this club
Stand-Up Comedy Friday 8, 10 Saturday 8, 10 $10
Stand-Up Comedy Thursdays 8, Sundays 8 $7
Get more line-ups and show options at https://eastvillecomedy.com/schedule/
Thursday 9/19 & 9/26 8pm
Janeane Garofalo plus special guests – Exclusive Special Show!
Friday 9/20
8pm Hari Kondabolu, Dina Hashem
10pm Rachel Feinstein, and friends
Saturday 9/21
8pm Krystyna Hutchinson, Rachel Feinstein, SURPRISE GUEST, and more!,
10pm Mike Drucker, and friends
Mike Drucker is a writer and producer, known for The Tonight Show Starring Jimmy Fallon (2014), Full Frontal with Samantha Bee (2016) and The President Show (2017).
Sunday 9/22 Dave Hill, Krystyna Hutchinson, Sergio Chicon
Friday 9/27
8pm FEMME FRIDAY, Janeane Garofalo, Carmen Lynch, and more!,
10pm FEMME FRIDAY, Carmen Lynch, and more!
Carmen Lynch is a NYC-based comedian who recently made her second appearance on The Late Show with David Letterman. She's been a semi-finalist on NBC's Last Comic Standing and has performed several times for the troops in Iraq and Kuwait. Carmen has also appeared on Comedy Central's Inside Amy Schumer & HBO Canada's Funny As Hell. For other exciting stuff follow her on twitter at @lynchcarmen and visit www.carmenlynch.com.

Saturday 9/28
8pm Carmen Lynch, Mike Drucker
10pm Mike Drucker, and freinds,

Sunday 9/29
8pm Hari Kondabolu, Janeane Garofalo
Eastville is the only bonafide comedy club in the borough of Brooklyn!
NO DRINK MINIMUM AT THIS TIME!!!!
EastVille is also the only comedy club with NO drink minimums! As a limited offering, we've SUSPENDED the 2 drink minimum in the name of phenomenal comedy in Brooklyn! We still offer specialty crafted cocktails to quench your thirst if you so desire. Along with yummy homemade popcorn and candy.
Eastville is a 120 seat comedy club located right by the Barclays Center, and downtown Brooklyn's nightlife district! The club was founded by native New Yorkers with decades of experience in the comedy and bar business. Therefore, we pride ourselves in featuring the most experienced, popular, and hilarious comedians while also providing an authentic Brooklyn setting for our patrons. We've been the site of numerous TV and film shoots, and are often the outlet for celebrity comedians who drop by for impromptu performances. We also offer private parties and events for kids featuring child-friendly comedians, magicians and other performers.
Eastville was established in Manhattan in 2008, and after 10 wonderful years, it was time to upgrade our space. Brooklyn's explosion in popularity, culture, and nightlife made it the perfect location.
So exactly why Brooklyn? Many of the most influential comedians to ever take the stage, such as: Jackie Gleason, Chris Rock, Mel Brooks, Joan Rivers, as well as all Three Stooges all hail from Brooklyn. With deep routes in comedy and culture, Brooklyn has already become the bedrock of entertainment in New York City.
Who are these amazing comics?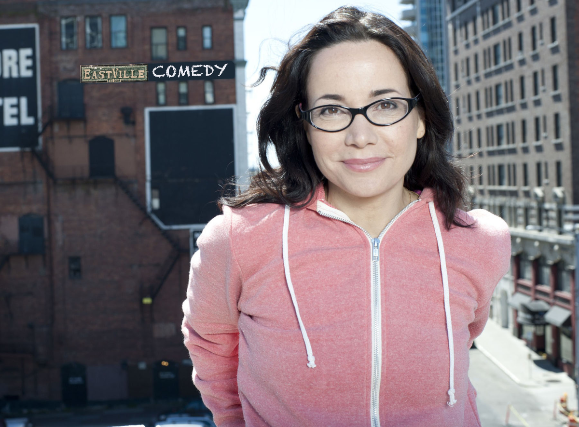 Janeane Garofalo has had many memorable and critically acclaimed roles in film and television since bursting on the scene in 1992. She's appeared in films such as "The Truth About Cats and Dogs," "Wet Hot American Summer," "Ratatouille" and "Reality Bites." She was a cast member of the Emmy award winning "Ben Stiller Show," as well as the comedy classic "The Larry Sanders Show," and had recurring roles on "24" and "The West Wing." She appeared in Bravo's first scripted series "Girlfriend's Guide to Divorce" and can be seen in the Netflix series "Wet Hot American Summer: First Day of Camp." Along with "Little Boxes," Janeane will appear in several feature films in 2016, including "Blue Angel" and "Speech and Debate."
In addition to acting in film and television, Janeane is an outspoken activist and tours the country as a stand-up comedian. She was instrumental in the successful launching of the first liberal radio network, Air America Radio, where she hosted her own talk show, "The Majority Report." A lightning rod for controversy, Janeane's well-informed opinions and unflinching honesty have inspired laughs as well as striking a chord with the left, right and everyone in between. She is a noted peace activist.
Notable Roles: Janeane played the role of Paula, the acerbic talent booker, on "The Larry Sanders Show," for which she received an Emmy nomination in 1997 and two Cable Ace nominations. During the fall of '94 she joined the cast of "Saturday Night Live." Other television work includes  the series finale of "Mad About You" and the critically-lauded final season of NBC's "The West Wing," where she played Democratic campaign strategist Louise Thornton. In 2007, Janeane's voice was featured in the Disney/Pixar animated comedy Ratatouille.  Janeane can also be seen in Stella writer/director David Wain's ensemble comedy, "The Ten," the Lifetime movie "Girl's Best Friend" and as a recurring character on the 2009 season of "24."
Harris Stanton was drafted a\by the Chicago Cubs in 1996 but soon turned to comedy, appearing on BET's Comic View, Premium Blend and Comics Unleashed and Saturday Night Live..
In addition to his fame as a comic, appearing on Last Comic Standing, Kathy Griffin, Showtime's Whiteboyz in the Hood, and Live at Gotham –  Joey Gay has appeared as an actor on Law & Order, Law & Order: Special Victims Unit and Law & Order: Criminal Intent.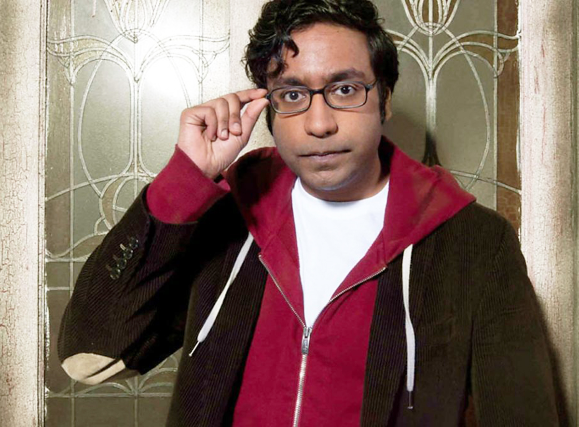 Hari Kondabolu is a comedian, writer & podcaster based in Brooklyn, NY. He has been described by The NY Times as "one of the most exciting political comics in stand-up today." In 2018, his Netflix special "Warn Your Relatives" was released and he was named one of Variety's Top 10 Comics To Watch.
Hari has released two comedy albums two albums, "Waiting for 2042" & "Mainstream American Comic" with the legendary indie rock label Kill Rock Stars. He has performed on The Late Show with David Letterman, Conan, Jimmy Kimmel Live, John Oliver's NY Stand-Up Show, @Midnight & has his own half-hour special on Comedy Central. A former writer & correspondent on the Chris Rock produced FX TV show "Totally Biased with W. Kamau Bell." In 2017, he released his critically acclaimed documentary "The Problem with Apu" on truTV.
Hari is a regular on the public radio gameshow "Wait, Wait Don't Tell Me." Hari has also appeared on such notable radio shows and podcasts as Fresh Air with Terry Gross, WTF with Marc Maron, 2 Dope Queens, Morning Edition, All Things Considered, Prairie Home Companion, Wits, Studio 360, and Bullseye. He co-hosted the popular "Politically Reactive" podcast with W. Kamau Bell and currently co-hosts "The Kondabolu Brothers Podcast" with his brother Ashok on Earwolf.
In the UK, Hari has established himself with appearances on BBC 3's Russell Howard's Good News, Live at the Electric and Channel 4's 8 out 10 Cats. He also performed at the Edinburgh Fringe Festival in 2011.
Hari attended both Bowdoin College and Wesleyan University, graduating from the former institution with a B.A. in Comparative Politics in 2004. A former immigrant rights organizer in Seattle, Hari also earned a Masters in Human Rights from the London School of Economics in 2008. He was the NYU's APA Institute's "Artist in Residence" for the 2014-2015 Academic Year.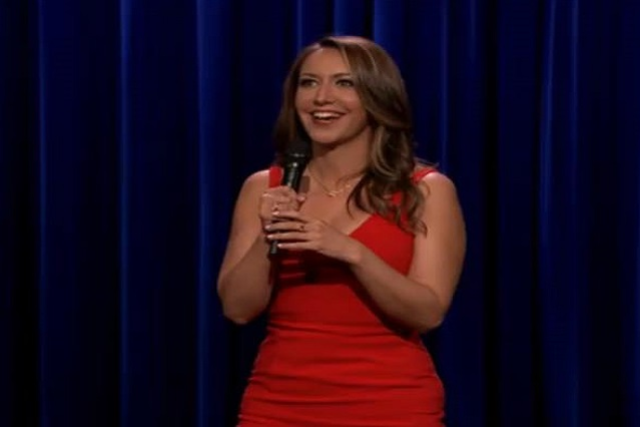 RACHEL FEINSTEIN is a nationally touring comedian and actress who is best known for her ability to morph into various ethnicities and genders. Huffington Post called her "the only comedian we've seen who can go from embodying her grandmother in one breath and a predatory guy on the street in the next and be equally convincing at both." Feinstein's second Comedy Central special is currently airing and she's gearing up to shoot her brand new 1 hour special at the end of the year.
Recent guest appearances include Comedy Central's THE NIGHTLY SHOW WITH LARRY WILMORE HBO's LAST WEEK TONIGHT WITH JOHN OLIVER co-hosting THE VIEW on multiple occasions and several appearances on INSIDE AMY SCHUMER.You may also remember Rachel co-hosting alongside Shaq on UPLOAD WITH SHAQUILLE O'NEAL. Feinstein has lent her voice to Adult Swim's VENTURE BROTHERS and the phenomenally successful GRAND THEFT AUTO V video game. Most recently Rachel joined the cast of the Steven Soderbergh AMAZON series RED OAKS in a major recurring role.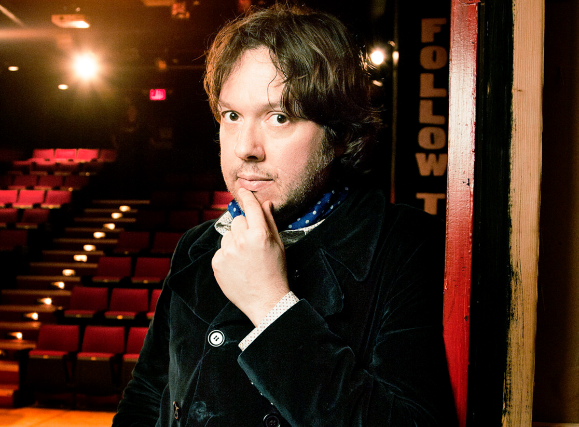 Dave Hill is a comedian, actor, writer, and musician know for Unbreakable Kimmie Schmidt (2017), Full Frontal with Samantha Bee (2016), King of Miami (2007), and Inside Amy Schumer (2013). Hill's song "Go" by his band Valley Lodge is the theme song to HBO's Last Week Tonight with John Oliver. Hill is the author of essay collections, Tasteful Nudes and Dave Hill Doesn't Live Here Anymore, and is the host of the Goddamn Dave Hill Show on WFMU radio in Jersey City, New Jersey.
Matt Goldich is a stand-up comedian who has appeared on the Late Late Show with Craig Ferguson and Comedy Central's Premium Blend. Matt began performing stand-up comedy in 1999 when he was a sophomore at Brown University, where he founded the Brown Stand-up Comics. In 2001 he was selected as one of the "five funniest college students in America" by HBO.com and performed at the US Comedy Arts Festival in Aspen, Colorado.
He has also been a staff writer for the Late Show with David Letterman, the Jeselnik Offensive, Ellen, and VH1's Best Week Ever. He has appeared at the US Comedy Arts Festival in Aspen, CO and the Bridgetown Comedy Festival in Portland, OR. He has also written for the game shows Cash Cab, Stump the Schwab, The Chase, and the World Series of Pop Culture. He has written for the Spike Guys Choice Awards and was a consultant on the 2014 MTV Movie Awards. He has won two Daytime Emmy Awards.
Krystyna Hutchinson is a comedian, writer, and actor, and is most commonly known as the other half to the comedic duo Sorry About Last Night… (alongside Corinne Fisher), co-host of Podcast "Guys We've F*cked," and the co-author of F*cked: Being Sexually Explorative and Self-Confident in a World That's Screwed (2017).
Dina Hashem is known for her work on Sisters (2015), The Comedy Show Show (2016) and Urge (2016).
Mike Drucker is a writer and producer, known for The Tonight Show Starring Jimmy Fallon (2014), Full Frontal with Samantha Bee (2016) and The President Show (2017).